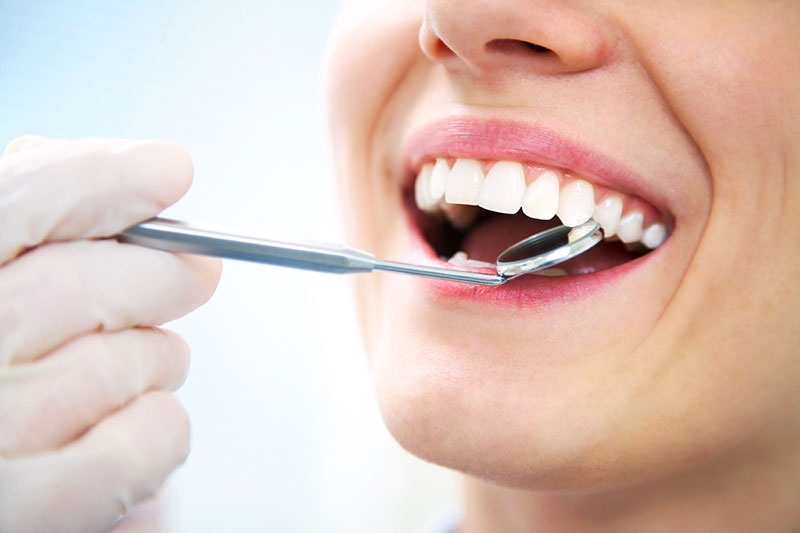 Complete / Comprehensive Oral Exam
A complete oral exam is a dental exam completed at the first visit to a dental office and every few years afterward to obtain all relevant information to make a proper diagnosis for teeth, gums and overall health. A complete oral exam takes longer to complete than a regular check-up exam, given the amount of information gathered and documented during the exam. A comprehensive oral exam is recommended every 3-5 years to verify all charting and diagnoses are current and up to date. Between complete oral exams, check up exams called "recall exams" are completed to address any concerns and examine the teeth and gums. Recall exams are great for addressing concerns and making diagnoses but have limitations compared to complete oral exams.
During a complete oral exam, you can expect some, or all, of the following as part of the appointment:
– Create a new medical history, document any medical conditions, medications, allergies, past surgeries, etc.
– Examination of the head and neck to check tissues and lymph nodes
– Examination of the jaw joint and assess for any clenching/grinding or wear to the teeth
– Create/update odontogram charting. Charting of any missing teeth, fillings, crowns, veneers, bridges, implants, chips, fractures and cavities
– Create/update periodontal charting. Periodontal charting is a measurement of the gum attachment for each tooth, indicating any areas of gum disease
– X-rays (if needed) to assess the health of the teeth and bone support
– Assessment of oral tissues and diagnosis of gum health
– Oral cancer screening
– Diagnosis of cavities or need for restorative work
– Possible referrals to specialists such as orthodontist for aligning teeth, periodontist for any gum concerns, endodontist for root canals or oral surgery for removal of teeth
– Assessment of how previous dental work is doing
– Any concerns to be addressed
– Recommendations for an at home oral health regimen
– A custom treatment plan formed based on diagnoses and individual needs
If you believe you may be due for a complete oral exam or have any questions about them, we encourage you to contact us today to schedule an appointment.