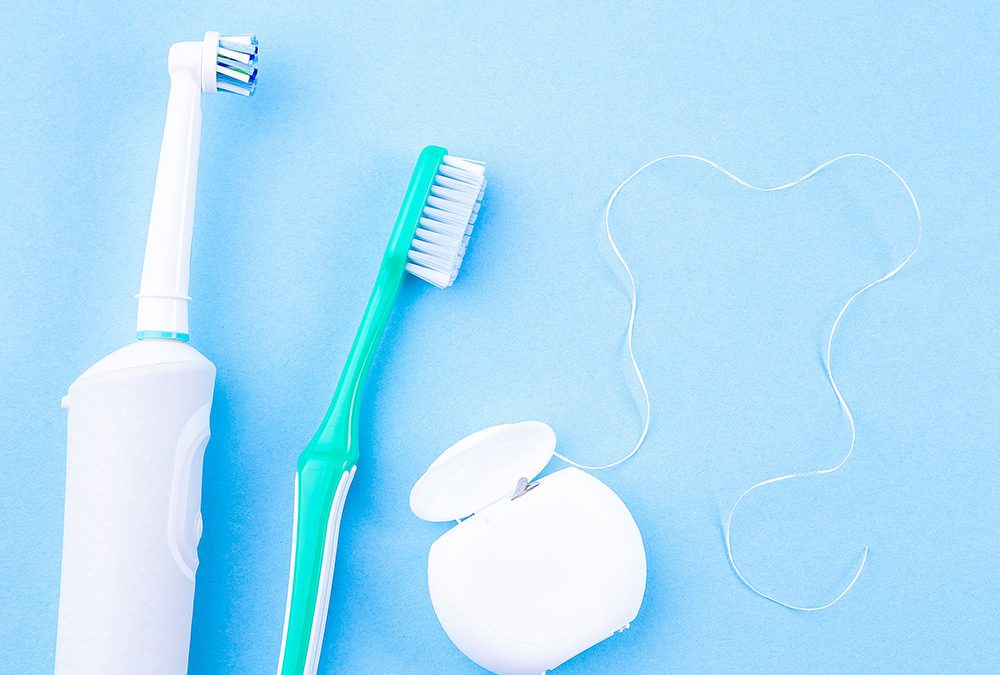 There are many factors involved in choosing the right toothbrush for your needs, and the toothbrush aisle can sometimes be overwhelming with all the options. Let us break down all the functions of a toothbrush to help you choose the one that will work best for you. 
Electric 
If used correctly, electric toothbrushes generally do a superior job over manual toothbrushes. Electric toothbrushes do the work for you by either an oscillating or using a sweeping motion back and forth. Electric toothbrushes come in either circular or oval heads and can be adult or kids-sized. 
If you have gum recession, try an electric toothbrush with a pressure indicator to let you know when you're brushing too hard. 

For children, you can buy an electric toothbrush with a timer to let them know when they've reached two minutes

For adults and children, you can buy an electric toothbrush with a beep indicator that indicates when to move on to the next quadrant. 
Manual 
Manual toothbrushes can work well if used correctly with a proper brushing technique. There are several brushing techniques, and the technique should be selected based on needs. Manual toothbrushes come in super-soft, soft, medium and hard. A super-soft toothbrush should be chosen when there is a history of aggressive tooth brushing and recession. Medium and hard toothbrushes should never be used, as they are too abrasive for the gum tissue. 
To clean your tongue, select a toothbrush with a tongue cleaner on the backside 

If you have recession, select a super soft or soft toothbrush with just bristles and no rubber 

If you have problems with hand dexterity, select a toothbrush with a more oversized handle 

Toothbrushes made from bamboo are better for the environment 

Make sure to change your toothbrush every three months, or when the bristles begin to wear and the colour changes 

If your bristles are splaying, it is an indication you are brushing too aggressively 
If you have any questions about toothbrushes and which toothbrushes will work best for you, we encourage you to contact us today to schedule an appointment.