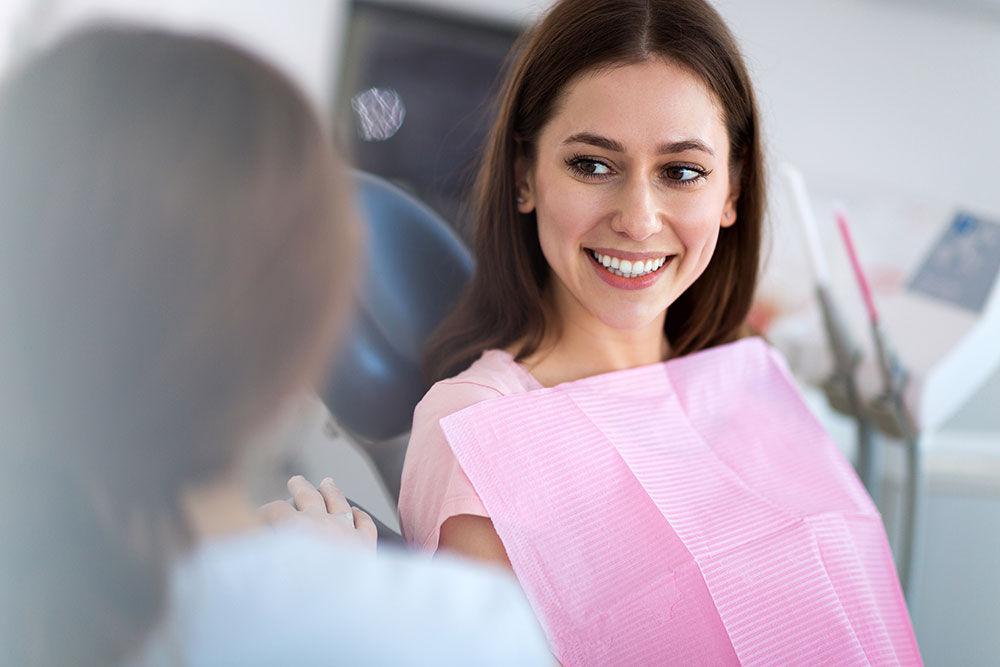 Oral health is integral to our overall well-being, and regular dental cleaning plays a crucial role in maintaining a healthy smile. While brushing and flossing are essential daily habits, professional dental cleaning offers unique benefits beyond regular home care. Let's explore why dental cleanings are necessary for optimal oral health.
Plaque and Tartar Removal
Despite our best efforts, plaque and tartar can build up on our teeth over time. Plaque, a sticky film of bacteria, produces acids that attack tooth enamel, leading to cavities and gum disease. Tartar, on the other hand, is hardened plaque that cannot be removed by brushing alone. Professional dental cleaning involves scaling, effectively removing plaque and tartar, and preventing dental issues before they worsen.
Prevention of Gum Disease
Gum disease, or periodontal disease, is a common oral health problem affecting a significant portion of the population. The early stage, called gingivitis, is characterized by red, swollen gums that may bleed during brushing. When it is left untreated, it can progress to periodontitis, which can cause tooth loss and other serious complications. Regular dental cleanings help remove the bacteria and plaque contributing to gum disease, preventing its onset and progression.
Early Detection of Dental Issues
The dental hygienist thoroughly examines your teeth, gums, and mouth during a dental cleaning. This allows them to identify any potential oral health issues early. Early detection of problems such as cavities, gum disease, oral cancer, or even jaw misalignment enables timely intervention, leading to more effective and less invasive treatments.
Fresher Breath
Persistent bad breath, or halitosis, can be embarrassing and detrimental to our social interactions. Dental cleaning helps address this issue by eliminating the bacteria that cause bad breath. Regular cleanings and good oral hygiene practices significantly contribute to fresher breath and improved self-confidence.
Stain Removal and Whiter Teeth
Over time, our teeth may develop stains and discoloration due to various factors like food, drinks, tobacco, or certain medications. Dental cleanings involve polishing, which helps remove these surface stains, giving your teeth a brighter and healthier appearance. While it may not dramatically whiten your teeth like professional bleaching, regular cleanings can contribute to a more radiant smile.
Overall Health Benefits
Oral health is closely linked to our overall health. Numerous studies have established connections between oral infections and systemic conditions such as heart disease, diabetes, respiratory issues, and even pregnancy complications. Maintaining good oral hygiene and attending regular dental cleanings reduce the risk of these health problems and promote a healthier body.
Dental Education and Oral Hygiene Guidance
Dental cleanings allow dental professionals to educate and guide patients on proper oral hygiene techniques. They can offer personalized advice on brushing, flossing, and other oral care practices tailored to your needs. This knowledge empowers you to take better care of your teeth and gums between dental visits, leading to improved oral health outcomes.
Investing in regular dental cleanings is a vital step toward maintaining optimal oral health. By removing plaque, tartar, and harmful bacteria, dental cleanings prevent gum disease, cavities, and other oral health issues. Moreover, they contribute to fresher breath, whiter teeth, and overall well-being. Please don't overlook the significance of professional dental cleanings; make them a part of your oral health routine, and enjoy a healthier, more confident smile for years to come.