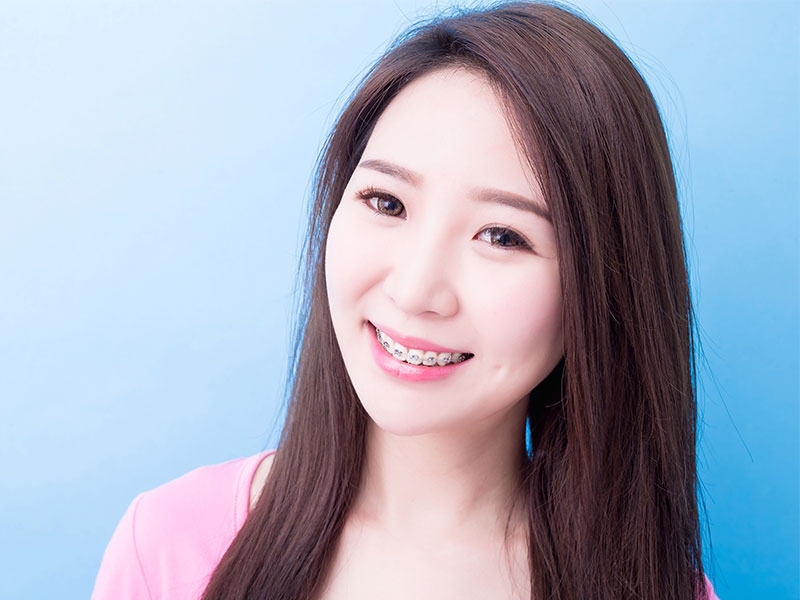 It can be tricky to keep your gums and teeth healthy while wearing dental braces. However, it is vital to do so properly to prevent cavities and gum disease. Listed below are essential components in an adequate at-home oral hygiene regimen.
Electric Toothbrush
While wearing dental braces, it is essential to use an electric toothbrush. An electric toothbrush will provide you with a superior clean. They can complete more brush strokes in two minutes than you can accomplish with a manual toothbrush. Electric toothbrushes are also able to access tricky areas around the brackets, especially due to their smaller heads.
Water Flosser
A water flosser uses a thin jet of water to flush out bacteria from between the teeth, the brackets and the gum line. A water flosser can be used with either water or mouthwash.
Super Floss / Floss Threaders
For daily flossing, floss aids must be used to access underneath the wire of the braces. You can use either super floss, which is a pre-cut piece of floss with a ridged end to put between the teeth, or floss threaders, which are small loops to put the floss through. Try both options and use the method you prefer.
Proxabrush
A proxabrush is a small pipe cleaner like brush that is great to clean between brackets under challenging areas to reach — the bristles on the brush help to pull plaque out from the sides of the brackets.
Fluoride
Fluoride is an integral component in keeping your teeth healthy and free of cavities. Use toothpaste at least twice a day that contains fluoride as well as a mouthwash once a day that contains fluoride. Fluoride works by strengthening the enamel.
Regular Check-ups and Cleanings
Make sure to see your dentist and dental hygienist regularly for your cleanings and check-ups. It is recommended to come every 3-4 months while the braces are on to help keep your gums and teeth healthy.
If you have any questions about braces or keeping braces clean, we encourage you to contact us today to schedule an appointment.