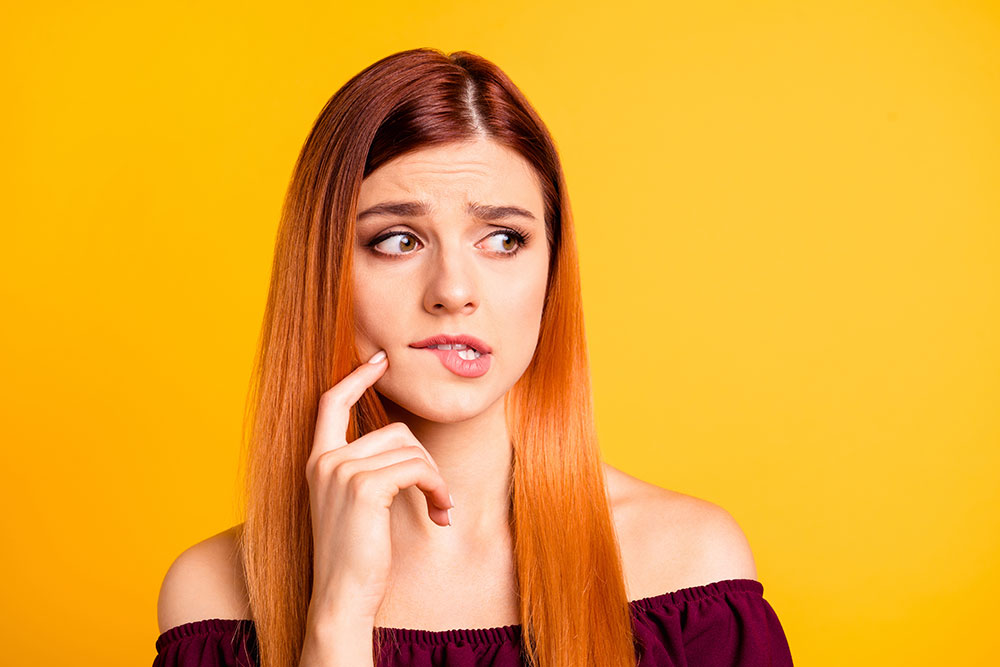 ​You're not alone if you experience anxiety when you think about going to the dentist. It is reported that 22% of patients experience some form of dental anxiety, whether fear of procedures, fear of the unknown, fear of dental sounds, etc.
People may have many different aversions when it comes to the dentist. In addition, your mouth is a personal area, and it may make some patients uncomfortable to have it checked and cleaned. Some people may be so panicked by the thought of a trip to the dentist that they avoid going for long periods, which may worsen things, allowing small problems to become severe. If this happens, more significant problems may arise that require more invasive treatment, such as infections, tooth extractions, and root canal treatments. Avoiding the dentist can also lead to self-esteem issues.
Oral health has been shown to have a link with overall health. It is connected to heart disease, respiratory disease, diabetes and premature babies. A person could be more at risk of these health concerns if skipping the dentist. 
Symptoms of Dental Anxiety 
The main symptoms of dental anxiety are: hot flashes, palpitations, feeling of uneasiness, sweating, faint, upset stomach, withdrawal, shaking, difficulty breathing, hyperventilation, difficulty sleeping the night before and crying.
When you come for your dental appointment, your dentist monitors you for these symptoms. Let your dentist know if you have dental anxiety so they can take it slow and help you through the appointment. 
Causes of Dental Anxiety 
Anxiety is a very personal experience, and the cause may differ from person to person. At the dentist, we don't judge the reason behind your anxiety. The most common causes of dental anxiety are past negative experiences, feelings of loss of control, fear of needles, trust issues, pain, dental office noises, and fear of the unknown. If you know what triggers your dental anxiety, share it with your dentist, so they are better equipped to help you through it. 
Tips for Your Dental Anxiety 
Be sure to take proper care of your oral health. If you let your oral health slip, chances are minimal work will be required when you make it in to see your dentist. Be sure to brush twice a day and floss daily using a toothpaste containing fluoride. 

Talk to, and learn to trust your dentist. They are there to help you, and if they are aware of your dental anxiety, they can make the appointment that much easier for you. 

Ask about in-office tools to help you relax. Your dental office may have blankets, noise cancelling headphones, music or aromatherapy to help relieve your dental anxiety in the chair. 

Anti-anxiety medications are available if needed that your dentist can prescribe before you come in for your dental appointment. 
The most important thing is getting in for the dental appointment and ensuring that your dentist is aware of any anxiety you may be experiencing. If you have any questions about tips for your dental anxiety, we encourage you to contact us today to schedule a visit.